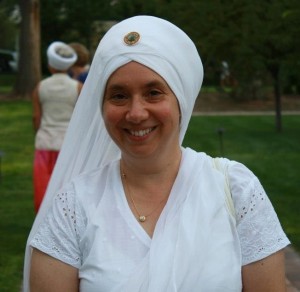 July 3, 2015
Sat Naam and blessings.
Summer in Espanola always brings a lot of energy, a lot of people and a lot of change. Summer Solstice initiates another round of growth and lessons, and this year brought that same intensity.
Many people spoke with me in June, expressing their appreciation for the writing, videos and audios that I have been sharing on the Internet. So grateful that this work has created a little inspiration in the world.
After meditating on it, I have decided to create a new section for the website – titled Gurbani Translations. Here, I plan to share translations of different writings from the Sikh tradition for your enjoyment.
Thanks for coming to this site. It is meant to be a little bit of light and love in a world that seems lost and struggling. As always, please email me and let me know if there is any way I can be of service.
Hoping that this Summer Solstice has created a wonderful vision for your year ahead.
Yours in Divine Light,
Ek Ong Kaar K. Khalsa