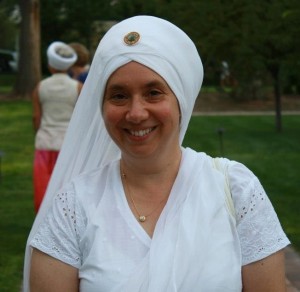 April 11, 2015
Sat Naam and blessings.
Spring has begun to show herself here in the mountains of northern New Mexico. The lilacs are blooming, the shrubs and trees have put out their leaves. So many creatures – from the rose breasted birds to dashing little lizards have come out to live again.
I am struck this year with how temporary a time we have on the planet. Of how much patience we need for ourselves to grow.  Year after year, we experience and we learn. How quickly the entire vision can vanish. In an instant, everything can change.
These thoughts help me feel grateful for the breath I have today. For the life I have today. And the chance I have to be a student, to learn and to share with others. This to me is the greatest gift of life. The wisdom that allows us to find happiness and grace.
My prayer is that as spring unfolds into summer, you, too, will breathe, notice your own growth and feel grateful.
Thanks for coming to this site. It is meant to be a little bit of light and love in a world that seems lost and struggling. As always, please email me and let me know if there is any way I can be of service.
Yours in Divine Light,
Ek Ong Kaar K. Khalsa