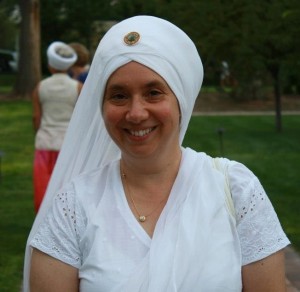 October 17, 2014
Sat Naam and blessings.
Life moves in a very clear rhythm here in Espanola, New Mexico. As we move into late spring and summer, so many people come here – to study, to learn, to have their lives transformed. Then, in the fall, as the events and the people fade away, life becomes cozy and quiet again. And I can give a little more attention to this website that I use to archive teaching and writing.
There are some wonderful new articles that I had the blessing to write for SikhNet and SikhChic this year. Please check them out. And 5 new videos came out of some classes and interviews that happened during the summer. You can see them in the video section.
After 8 years of work, the translation of Sukhmani Sahib by Guru Arjan Dev Ji that the Guru graced me to do is almost complete. I hope to be able to share it with you next year.
Thanks for coming to this site. It is meant to be a little bit of light and love in a world that it lost and struggling. As always, please email me and let me know if there is any way I can be of service.
Yours in Divine Light,
Ek Ong Kaar K. Khalsa